I use JDownloader to download from any hosting file (rapidshare, megaupload, etc). This software can download from any hosting file with automatic. You can check feature from this software from http://jdownloader.org/.
When I try to install this software from my system (I use ubuntu 9.10) I get error at window display from this sofware (font display is blur).  This problem happen because my linux have two jdk installed. I get sun-java6-jre and openjdk-6-jre installed at my system. To resolve this problem, we must uninstall openjdk-6-jre from system.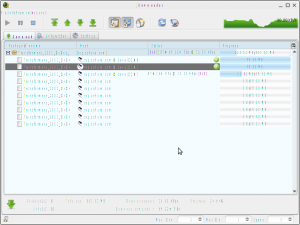 My name is Toto Sugito. This is my notes when I try something. Maybe, this is NOT THE BEST SOLUTION for your problems. If you have other method or idea that better with my post, please share in this blog. Thank for visiting my site.