December 30, 2021
Mining Monitor add Flockpool
The Mining Monitor support multiple coins at flockpool.com pool with RTM coin. If you have another request related this pool, please leave at comments or send to our email related your request.
Click button PLUS at top right of the application. Fill the parameter.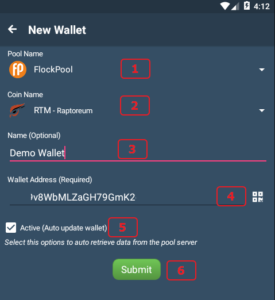 We can create other wallet from this application with same steps. This is the result after we finished created a new wallet.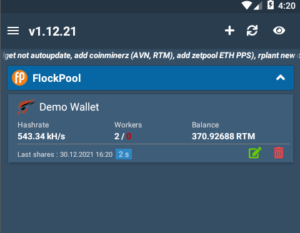 We can click one of our wallet to show the details data from that selected wallet. The first data shown when we click that wallet related our general data (hashrate, balance, chart data, reward estimated and next estimate payout time)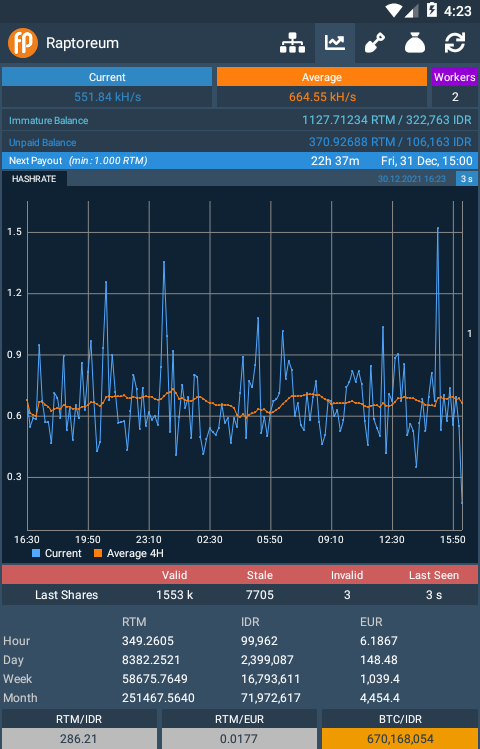 We can get all information from web pool in this application. We have added estimate payout from the wallet using current/average hashrate. You can change this from the application settings.
Open worker list tab from the application to show list of worker in our wallet.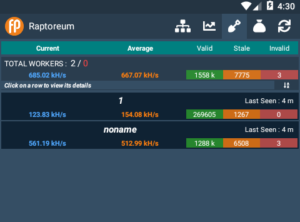 We can show the payment history from our wallets. Select payment tab from the application. We can open our transaction directly to the explorer coin web by click TxHash column.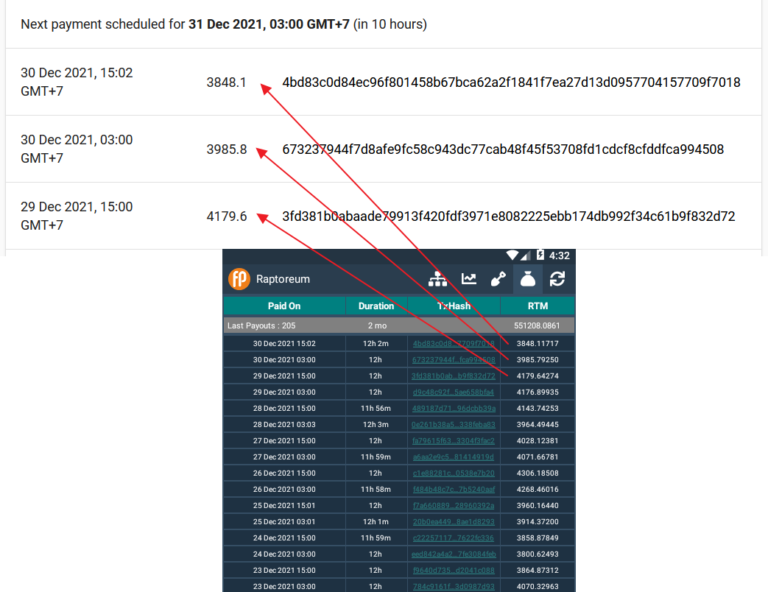 The pool have 2 times payment a day at 08:00 UTC and 20:00 UTC. Our current version only support to compute estimate payment datetime at 08:00 UTC. Hope in the next release we can adding algorithm to compute payment two times a day.
Network and Pool Information
Select Network tab from the application to show all information related with general network and pool information. We show estimate reward from your mining speed using current or average hashrate. We can change this variable from the application setting page.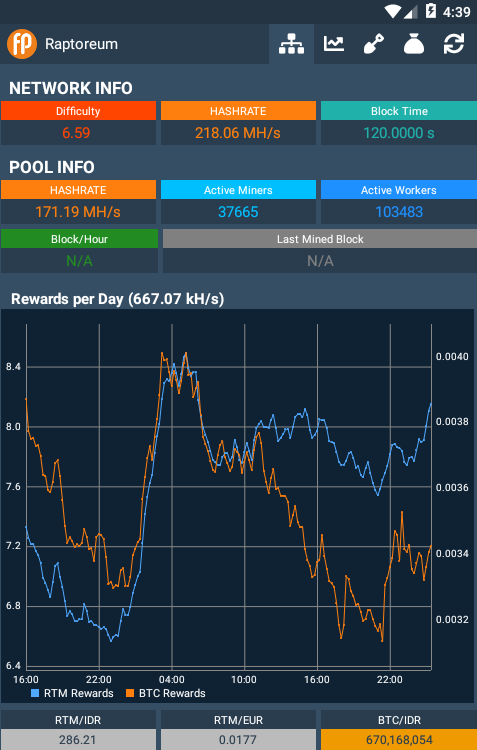 RTM coin in the flockpool.com supported in our Mining Monitor application. If you have another request (features, add a new coin, etc) in our application, please send email to us related your request. If you have sample wallet for the testing, that is very help us to debug the data.